FULL ARCHAEOLOGY TRUJILLO 4 DAYS / 3 NIGHTS
DAY 01: TRUJILLO IN / TOUR TEMPLE OF THE SUN AND THE MOON / CHAN CHAN/ HUANCHACO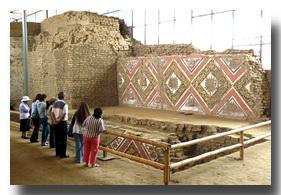 Pick up from your hotel. We head to Moche countryside. We visit the "Huacas de Moche" Museum, which has pottery showing the Moche iconography. Then we visit the Huaca de la Luna (Temple of the Moon), Moche religious center, full of murals in high relief depicting their god AIAPAEC or the beheader, warriors, dancers, animals, giant spiders, abstract motifs, and so on. From here we will see the Huaca del Sol (Temple of the Sun), pyramid 43 meters high, built for administrative purposes and the Moche Urban Area, place where the upper class moche people used to live. Finally in the Area of Artisans, we will see pieces of pottery made with the style, colors, forms used by the ancient Moche artisans and which are still used nowadays. Lunch. We start the visit to Temple of the Rainbow also called Temple of the Dragon, used by the ancient Chimu people to worship their god, this temple is decorated with figures meaning the fertility of the Earth. We visit the site museum of Chan Chan, where we will learn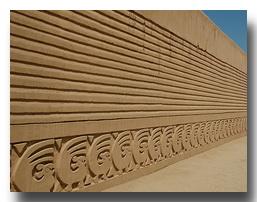 about pottery, silverware and lifestyle of the chimu people. Then we will go through one the 9 palaces of Chan Chan Citadel, the Nikan Palace (ex Tschudi Palace), which has different rooms decorated with friezes and carvings like the ceremonial center, the fish and birds corridor, the Huachaque (reservoir) ,among others. Finally we will go to Huanchaco, where according to the legend, here Takaynamo, the first king of the Chimu, disembarked together with his court. We can buy handycrafts and souveniers, see totora reed boats ("little totora reed horses") and walk along the pier. Overnight in Trujillo.
DAY 02: TOUR THE ARCHAEOLOGICAL COMPLEX "EL BRUJO" AND THE LADY OF CAO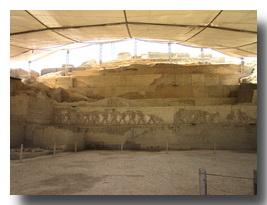 Departure to the Chicama Valley to the town of Magdalena de Cao to visit the "El Brujo" Archaeological Complex, which comprises Huaca Prieta, Huaca Partida (Huaca el Brujo) and Huaca Cao Viejo, which has decorations in high relief of the god Aiapaec depicted in murals, here was also found the Lady of Cao, and who was probably the ruler and priestess of that place. At the Museum of Cao, we can see the pieces found in the tomb of the Lady of Cao (jewelry made of gold, silver and precious stones, also pottery, textiles, etc.). Also we will see the mummy of the Lady of Cao, whose tattoos of spiders and snakes on her arms and legs are incredibly well preserved and can be seen in detail. Arrival at Trujillo. At an appropriate time, transfer to the airport or bus agency.
DIA 03: TOUR SECHIN / MAX UHLE MUSEUM (FULL DAY)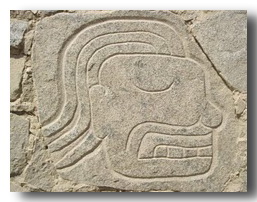 Pick up from your hotel. Departure to the Tour Sechin. Arrival in Casma, and then go to the Temple of Sechin, which is one of the most important archaeological monuments of Peru, because of its age and architectural beauty. The more than 300 carved figures that adorn the walls of the building outline, stage the bloody war waged by the ancient people of Casma. Then we visit the Max Uhle Museum, which houses the most important pieces that were gotten from the archaeological excavations. Two rooms describe the process of the pre-Hispanic development process in the Casma and Huarmey Valley. Lunch in Casma. Return Trujillo. Overnight in Trujillo.
DIA 04: TOUR CABALLO MUERTO / HUACA "LOS REYES" / GALINDO / TRUJILLO OUT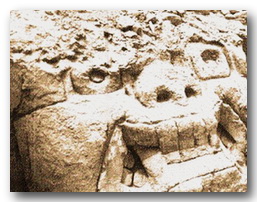 We visit the Archaeological Site "Caballo Muerto", which is composed of 8 buildings in an area of 2 km ² and date from about 1500 BC, belonging to the Cupisnique culture. Caballo Muerto is located between Laredo and Galindo. One of the most important buildings is "Huaca de los Reyes", which is decorated with friezes of stylized human heads and standing figures. Then visit the Archaeological site "Galindo", composed of Muchick rooms and corridors, wells, etc. Return Trujillo. At an apropiatte time, transfer to the airport or bus agency.
INCLUDED:
03 nightS accomodation, 03 breakfast, entrance tickets, transport, tour guide, the mentioned above tours, Transfer In out
NOT INCLUDED:
Click here to inquire about this tour